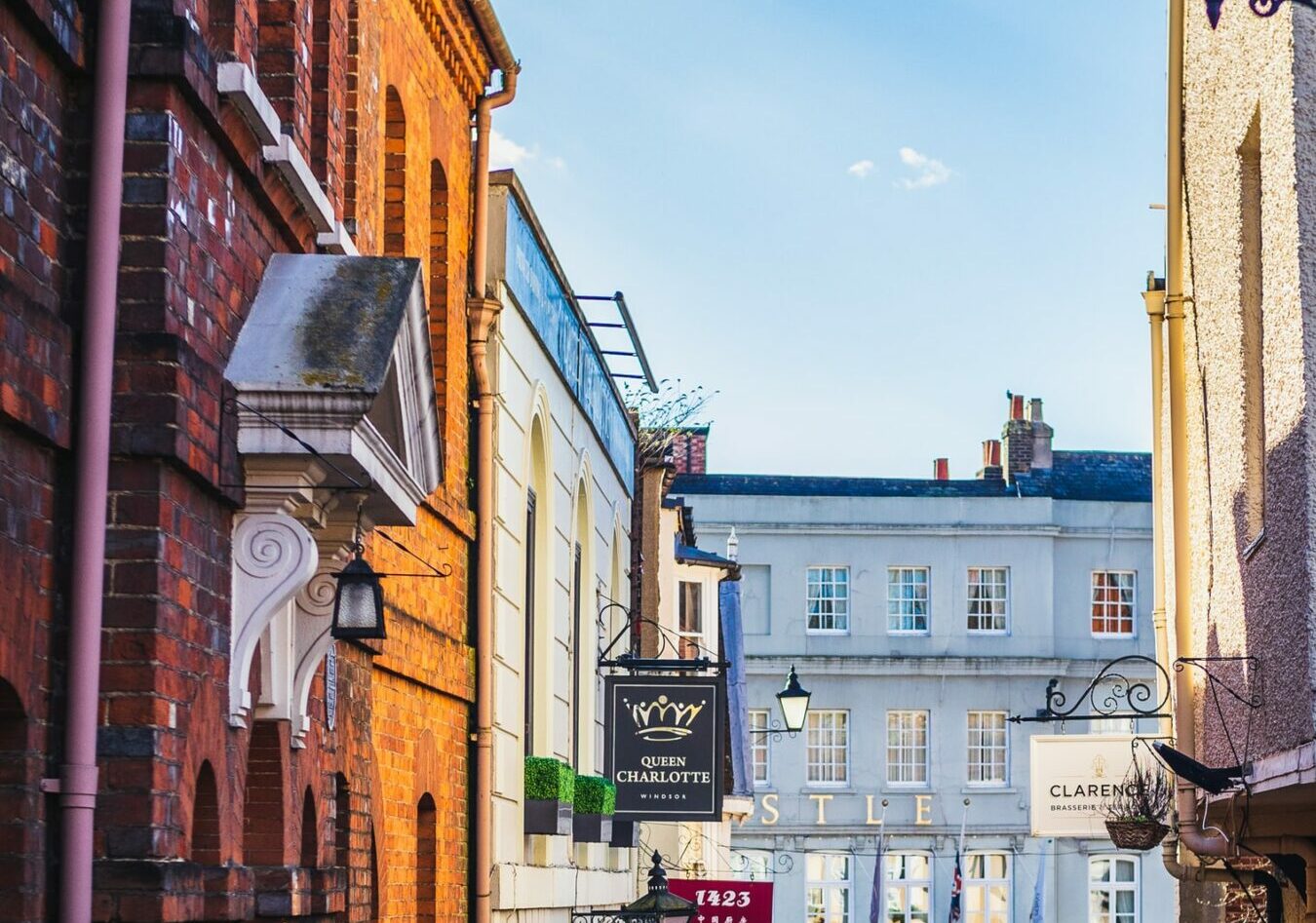 Five reasons to retire to Berkshire
Berkshire is a magnet for the famous and wealthy. George Clooney and his wife Amal live there, as do The Duchess of Cambridge's family and Sir Elton John. It's a desirable spot for anyone who is looking to retire and finally have time to enjoy the finer things in life. From the great outdoors through to eating out and country walks. A Racecourse Marina luxury lodge is the perfect nest egg, for retirees, investors or those just looking to move to Berkshire.
Here are five reasons why you should consider retiring to Berkshire:
---
1. Culture on your doorstep
Whether you enjoy art galleries, theatre, stately homes or music, Berkshire has it all. With hotspots such as Windsor, Reading, Newbury and Ascot on your doorstep, you'll never be short of culture. Check out the artisan fairs held at Norden Farm Centre for the Arts in Maidenhead. Enjoy shows from the West End at the Theatre Royal Windsor. Mosey around a plethora of art galleries, such as the Stanley Spencer Gallery in Cookham. For film lovers, Odeon Maidenhead has eight screens! If it's live music and comedy you're after, look no further than The Old Court, Windsor. For fine dining, visit Bray which has three Michelin stars restaurants – Heston Blumenthal's The Fat Duck, The Hind's Head and Waterside Inn.
2. Fun at the Races
If horse racing is your thing, you can't be better placed than Berkshire. Ascot Race Course, Newbury Racecourse and Royal Windsor Racecourse are all located within the borough. Want to go at a slower pace? The Kennet Horse Boat Company in Hungerford, offers traditional horse-drawn canal boats, suitable for any age and groups.
3. Quintessential British History
Berkshire is brimming with historic towns, monuments and churches. Thatcham near Newbury for example, is in the Guinness Book of Records for being the strongest case for the oldest continuously inhabited place in Britain. It is home to Hosehill Lake, which is also a local nature reserve. Over in Hungerford, you can marvel at Medieval wall paintings and ancient tombs at St Thomas' church, situated by a water meadow alongside the River Lambourn. Finally, at Cookham, you can witness the swan upping ceremony, which takes place in the third week of July. During this time, the royal swan-keeper, claims ownership on all the new cygnets.
4. Transport links to London and beyond
There is easy access to London on public transport with trains into Paddington and Waterloo. Plus, there's inter-city services going to places such as Bristol, Cardiff, Swansea, Birmingham and the North of England. There are also express links to Heathrow by coach as the M4 passes through Berkshire. The M3 and A404(M) are also easily accessible. The River Thames flows through part of the county, from Marlow and up through Wallingford. There is also the River Kennet, which is navigable by boat. For keen cyclists, there are bicycle sharing schemes available in Reading, with 1,000 bikes available at 150 docking areas.
5. Beautiful walks in Berkshire
There are dozens of stunning walks throughout the county of Berkshire. Visit the medieval Donnington Castle at Newbury. Or stroll around Basildon Park, which has appeared in the TV series Downton Abbey. It has 400 acres of grounds with walks ranging from half to three miles. Cock Marsh is a Site of Special Scientific Interest and a four-mile trail takes you past Bronze Age burial mounds and offers stunning views of Cliveden. For a woodland adventure, head to Bowdown Woods near Newbury, which stretch from Greenham Common down to the River Kennet. There are lots of pretty riverside villages to explore in Berkshire, including Cookham, Sonning and Bray. Bisham Woods, near Bisham Abbey are also worth a visit and were the inspiration for Kenneth Grahame's classic book Wind In The Willows. With the Berkshire Downs, the North Wessex Downs and Swinley Forest also on your doorstep too, you'll never tire of exploring this beautiful county.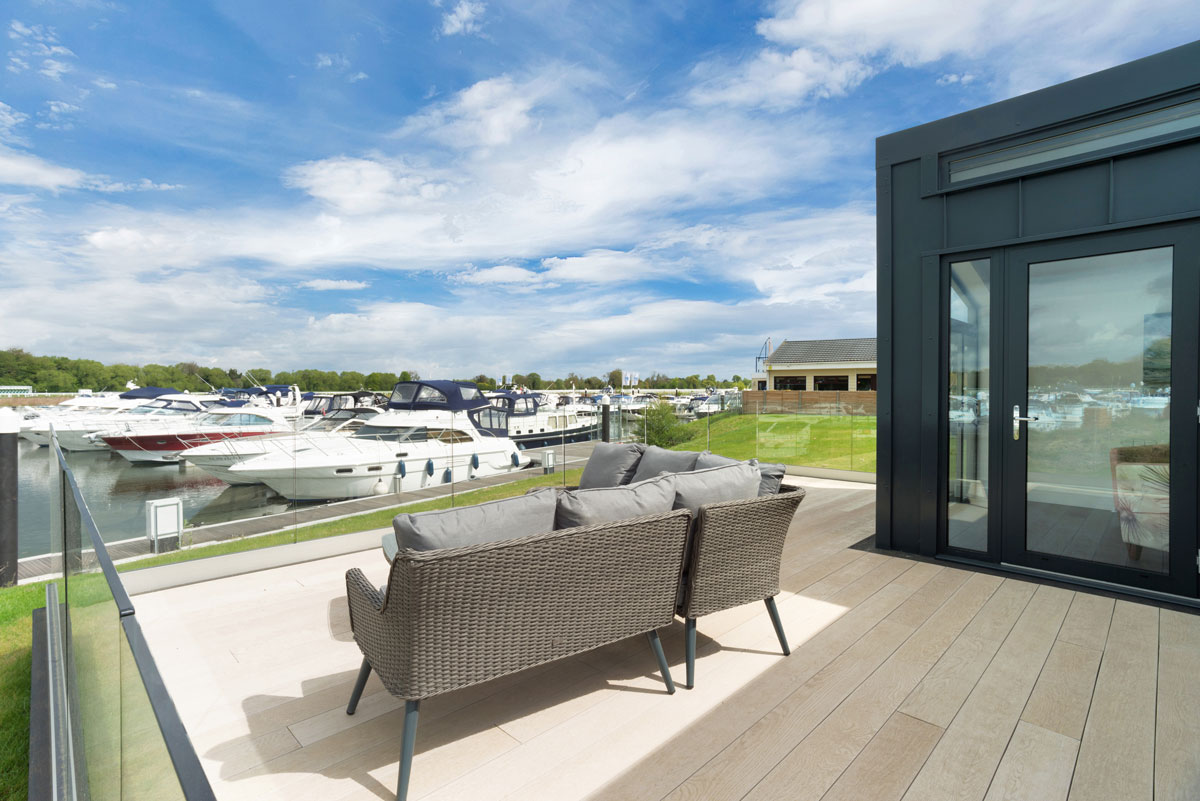 ---
Berkshire is the perfect place to buy a luxury lodge
Berkshire really does have it all. The combination of rural and city living is a big pull for retirees, especially for those moving out of London. Racecourse Marina in Windsor is set beside the iconic Windsor Racecourse and has luxury lodges for sale with beautiful views over the marina. New show homes are coming in 2022, so be sure to sign up to our mailing list for updates on when they become available for viewing and for sale in the New Year.